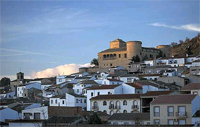 Canena is a village with a millenary tradition of Olive oil. Its geographic location is dated back tothe Prehistoric Period, which is known thanks to the hatchets made of stone that have been found. But most of the remains are dated in the Roman Period, for example "the roman mill of Canena" and "the thermas" (where some marble bathtubs were found). But the name of the village is dated to 750 AC (muslim period). During this period, the village was inhabited by a Syrian tribecalled "BanuKinana". From 1220 to 1227 AC this area was conquered by Fernando III (called "The Saint") and annexed to the Kingdom of Castille.
Olive oil from Canena.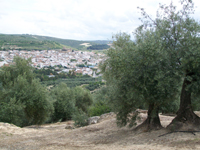 In those days, olive and cereal (mainly wheat) growing were the base of the region's economy, but nowadays all the agricultural activities are focused in the olive growing. So Canena, with its olive oil production, has attained incomparable qualities. This olive oil has received "the Best Olive Oil Award" both in the region, and in the Province of Jaenyear after year.
We are located in a mainly olive-growing zone where the greatest olive oil is obtained. Canena has population of 2089, and is locatedin the northern countryside,just outside the center of the Province of Jaen.